MAY




OCTET OPENS AND EXTENDS FOR THIRD TIME
We're open and we're a NYTimes Critic's Pick!
So proud of everyone involved and what we've built.
Come join us through June 30, our final extension!





OCTET BEGINS PERFORMANCES MAY 1
Dave Malloy's a cappella chamber choir for 8 voices!
Directed by Annie Tippe, opening night slated for May 19, 2019.
Click here for the NYTimes feature!



APRIL




WORLD PREMIERE OF OCTET
Rehearsals begin for Dave Malloy's chamber choir a cappella piece!
Directed by Annie Tippe. First performance April 30, 2019.
See you at the Signature for their first-ever musical!





ALBUM OF THE YEAR - WORKSHOP
By James Person and Olivia Hally of Oh Pep!
Directed by Caitlin Sullivan, produced by Jenna Grossano
With Katy Rea, Van Hughes, Luke Wygodny and Peter McNally



MARCH




WORLD PREMIERE OF ALICE BY HEART
Unbelievably stoked to join this company!
First performance March 5, 2019.
See you at the brand new MCC Theater space!





SIGNATURE THEATRE GALA
March 11, 2019
Singing a number from Dave Malloy's OCTET
Gala directed by Lila Neugebauer



FEBRUARY




29TH ANNUAL KLEBAN PRIZE CEREMONY
February 4, 2019
Singing a TWELFTH NIGHT number by Shaina Taub
Honored to represent the gorgeous work of my brilliant friend!





TENTH ANNUAL PIPELINE THEATRE COMPANY GALA
February 10, 2019
Performing a piece from FOLK WANDERING
With the inimitable Jordan Tyson





40TH ANNIVERSARY NYTW GALA
February 11, 2019
Overwhelmed to be joining some greats
(Daphne Rubin-Vega, Leslie Odom Jr., Amber Gray, WOW)
And singing some greats!



JANUARY




OCTET
Workshopping a new musical by Dave Malloy
Directed by Annie Tippe
At the Signature Theatre





MONEYLION SPOT
Is live!
Check out the full spot here!





SHIZ: BROADWAY MEETS SKETCH COMEDY
Monthly SHIZ shows kick off at 54 Below on Friday, January 18!
More info and tickets here.
How shall I see you through my tears??



DECEMBER




THE SUFFRAGISTS
Workshopping a new musical by Shaina Taub
Directed by Leigh Silverman
Featuring so many incredible artists





FRIDAY AFTERNOON
Post-production for Paige Campbell's feature film
Shot by Oliver Anderson and Caitlin Machak
Out in 2019




NOVEMBER




JERSEY MIKE'S COMMERCIAL
Is live!
Watch it here and pass the chips.
Catch you on the airwaves!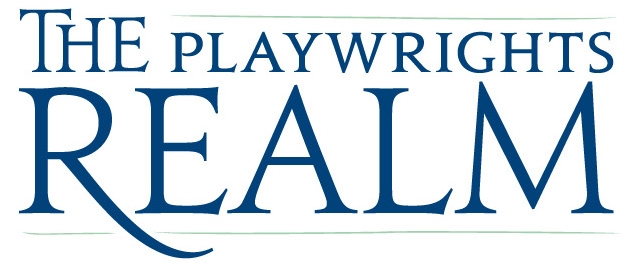 PLAYWRIGHTS REALM
Workshopped I LOVE SEAN by Sarah Einspanier
Directed by Jenny Koons
It's about THE BACHELOR





MONEYLION SPOT
Shot a variety of spots for financial membership app Moneylion
See you soon in the palm of your hand!




SEPTEMBER - OCTOBER




TWELFTH NIGHT - THE ALLEY THEATRE
Ecstatic to take on Viola at the Tony Award-winning Alley Theatre!
Pictured above with Elizabeth Bunch as Olivia.
Press release here; see you in Houston!



AUGUST




TWELFTH NIGHT - SHAKESPEARE IN THE PARK
So thrilled to have gone on for Viola on August 1 and August 2!
Beyond grateful and very proud of my Delacorte debut.
Come on out to Illyria before August 19!





PLANET CONNECTIONS' PLAYWRIGHTS FOR A CAUSE BENEFIT
Benefitting the Ali Forney Center for LGBTQ Youth
Press release here!
Monday, August 27 at 7:00 PM





JERSEY MIKE'S
Commercial directed by Sam Macon
Shot in (where else?) South Orange, New Jersey!
Soon on TV and web



JULY




TWELFTH NIGHT - SHAKESPEARE IN THE PARK
Begins previews on July 17 at the Delacorte in Central Park!
So proud to be part of this brilliant Public Works company.
Check out the press release here!





BACK ROOM SHAKESPEARE: Much Ado About Nothing
Monday, July 9 at 7:30 PM
Summer is for Shakespeare, right??





#ONtheseries
Created and directed by Jamie Effros
Teaser coming soon





YLANA AND GREY, AN ANIMATED SERIES
Voicing Ylana, a hulking barbarian Northerner of endless strength!
Created by Ryann Weir and Joe Presser



JUNE




Absolutely ecstatic to join the company of Shakespeare in the Park's TWELFTH NIGHT, as understudy for Viola, Olivia, Maria and Feste! Performances start July 17 at the Delacorte in Central Park.



MAY




SHAINA TAUB AT JOE'S PUB
May 15, 2018, 7:00 PM
Honored to join Shaina at her album release show!





THE WINTER'S TALE
May 21, 2018, 7:00 PM
Reappearing with The Back Room Shakespeare Project as Perdita! Serious actors. One rehearsal. In a bar. The biggest blast.





IPHIGENIA
May 22 - 29, 2018
As Clytemnestra in a workshop presentation with Sarah Wansley, Tommy Crawford and Jessica Kahkoska.



APRIL




THE LAST GOODBYE
Workshop with Alex Timbers, Kris Kukul and Michael Kimmel
March 31 - April 6, 2018





NOTEWORTHY: A NIGHT CELEBRATING WOMEN SONGWRITERS
Singing the gorgeous work of composer Angela Sclafani
BroadwayWorld press release here!
The Green Room 42 on April 7, 2018





SHIZ: ORIGINAL COMEDY MEETS UNORIGINAL MUSIC
A sketch comedy cabaret! Produced by Matt Gehring and Shaina Taub.
The People's Improv Theater on April 9, 2018





I AM THIS FOR YOU
By Emily Gardner Xu Hall
Reading with Rising Circle's INKtank on April 15, 2018



MARCH




FOLK WANDERING is open! Thrilled to be performing this beautiful play with a remarkably talented group of actors and musicians through March 25! Some generous words on the piece below.

"Blanck lends beauty and nuance to a tough, Dust Bowl-stricken and widowed young mother," Exeunt NYC
"Blanck [stands] out with her vocal performance of 'Burning Bright'...," Theatermania
"Kim Blanck conveys pioneer strength with her tender performance as Kai," Theater Scene
"A breathtakingly ambitious musical...," Time Out NY

More at the Press page.






FEBRUARY




FOLK WANDERING starts previews on February 23! Book by Jaclyn Backhaus, directed by Andrew Neisler, produced by Pipeline, casting by Telsey + Company. Press release here! Rehearsal photo above by Ashley Garrett Photography.





On Monday, February 26, Kim plays Mimi in a reading of MAN OF GOD by Anna Moench, directed by Jesca Prudencio. Free tickets here!




And now for something completely different, check out AT THE OFFICE MICROWAVE on Comedy Central!



JANUARY




FOLK WANDERING begins rehearsals. Previews start on February 23!




BASIC WITCH makes its big screen debut in the New York Indie Theatre Film Festival! Tickets for the January 31 screening are here.



DECEMBER




Shot a silly and wonderful branded content spot for REFINERY29, sponsored by LEGO. Click here to check it out!




The short film BETTY CHANG CAN'T USE CHOPSTICKS, written and directed by Andre Wells, is available to stream here! Enjoy!



NOVEMBER




Stoked to shoot a hilarious ditty with the great people at Refinery29!




Covering the November 19 show! Click here for more info.




On November 6, Political Subversities returns for a special election show at The Bell House! Remember, THERE'S AN ELECTION TOMORROW.



OCTOBER




Just in time for Halloween, Basic Witch premieres on the comedy network JASH across all its platforms! Check it out here on Amazon Prime. It's an honor to collaborate with such a badass company.




Keep Me Posted screens at Filmshop's BREAKTHROUGH SERIES INDUSTRY SHOWCASE! Writer/director Hillary B. Nussbaum is going to be a household name any day now.

Plus: so stoked to sign with the commercial department at DDO ARTISTS AGENCY in Los Angeles!



SEPTEMBER




Interviewed some heavy hitters (Dr. Jane Goodall, Mark Cuban, Kal Penn, Petra Nemcova, Bridget Moynahan, among others) for the 2017 GLOBAL CITIZEN FESTIVAL. Just call me Asian Barbara Walters in a T-Shirt.






KEEP ME POSTED is finally here! Check out Episodes 1, 2, and 3 on www.keepmepostedseries.com, or play the reel above for a quick fix!



AUGUST 2017



PARODY MUSIC VIDEO for Global Citizen
Inspired by Selena Gomez's "Bad Liar"
Vocals by Kim too




Workshop reading of CUTE ACTIVIST
By Milo Cramer, directed by Morgan Green
With Jessica Frances Dukes, Gabriel Levey, Ronald Peet, Madeline Wise and Kim Blanck
Wednesday, August 16 @ 7 PM, The Bushwick Starr




Ariel in THE TEMPEST
The Back Room Shakespeare Project returns
Monday, August 7 @ 7:30 PM



JULY 2017




A NEW PLAY by Georgia King, Brian Bock and Michael Norton
Directed by Sarah Blush
More info on Broadway World




Women Who Kill
IN THEATERS July 26, VOD August 29




COMMERCIAL FOR THE NFL
Shot in Miami
It was a total blast



JUNE 2017




FRIDAY AFTERNOON
Paige Campbell's feature film debut
With Andrew R. Butler, Becca Ballenger, T Thompson, Drae Campbell, and Matthew Lieff Christian




JUST CLOSED: A Midsummer Night's Dream at Tantrum Theater

"As the mischievous Puck, Kim Blanck commands the stage, laughing gleefully while carrying out Oberon's bidding." - Broadway World

"The kaleidoscopic production is multicolored and multicultural, from Bollywood movements to the black-leather punk-rocker attitude of Kim Blanck's saucy Puck." - The Columbus Dispatch



MAY 2017




Kim heads (slightly) west to play PUCK in A Midsummer Night's Dream at Ohio's Tantrum Theater!




And MORAL INJURY, a short film by Hal Martin, recently premiered at the 2017 Dustys!



APRIL 2017




Honored to make three-part harmony with Shaina Taub and Kate Ferber at JOE'S PUB on Friday, April 28.

Kim books and shoots a commercial for ARM & HAMMER!




Filming continues for Kim's self-penned web series, HALF FULL. The above shot is from an episode that takes place in a Chinese class, where Kim's white classmates kick her ass at Mandarin.




The Back Room Shakespeare Project comes to NYC! Kim plays LADY TOBY BELCH in the inaugural BRSP in Brooklyn; come on out for a pint and a shipwreck on Monday, April 24!



MARCH 2017

Kim joins the workshop of KPOP at Ars Nova, directed by Teddy Bergman.




And check out Kim in a VERY silly sketch for GLOBAL CITIZEN here! Over 30K views on Facebook.




Kim shoots a couple scenes for Courtney Hope Therond's web series pilot, BETWEEN US GIRLS. Above image by Courtney.

Kim plays Mai in a closed reading of FLIGHT PATTERNS by Sophia Cannata-Bowman, produced by the talented powerhouse women at To-By-For Productions.



FEBRUARY 2017

Kim shoots an industrial for AMERICAN EXPRESS!

And principal photography begins for HALF FULL! This new series, written by Kim and directed by brilliant comedian Emma Tattenbaum-Fine, chronicles the awkward joys of the biracial experience.




Behind-the-scenes photos above by Hillary Nussbaum.




Kim participates in a staged reading of an all-female IVANOV. Cast includes Samantha Blinn, Hannah Corrigan, Claire Curtis-Ward, Zoe Goslin, Ellyn Heald, Ariana Karp and Hannah McKechnie.

"Open the Gate," a gorgeous, powerful anthem by THE LOBBYISTS protesting the immigration ban, features Kim as a guest vocalist. Check out the awesome music video below.



Kim joins the workshop of AMBITION, a musical by Kaela Mei-Shing Garvin about three female serial killers lost to history. Cast includes Melissa Mahoney, Lauren Annunziata, Rachel Pegram, Sara Glancy and Danielle Sacks.



JANUARY 2017

Kim books an industrial for AMERICAN EXPRESS!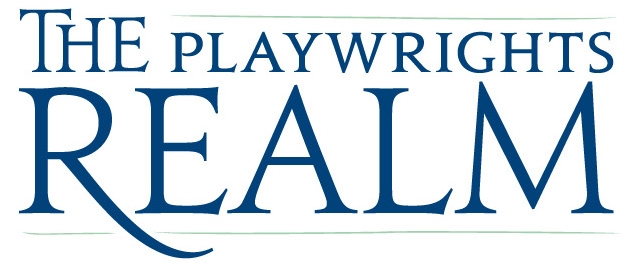 At Playwrights Realm, Kim participates in a workshop and reading of an as-of-yet UNTITLED CHINESE PLAY by Lauren Yee, directed by Desdemona Chiang.

Kim appears in COLBY, a gorgeous and funny sketch by Emily Tomson. Click here to watch on Vimeo!




Kim joins the Scrap Mettle Arts workshop cast of WICKEDEST WOMAN, a new play by Jessica Bashline about the infamous abortionist Madame Restell in 1800s New York City.




That's a wrap on KEEP ME POSTED! The web series' promo short screens at IndieWorks on January 17, 2017 along with four other short films. Check out the Refinery29 article about the series here!



DECEMBER 2016




Kim appears in THE LITTLE MATCH GIRL PASSION with the vocal ensemble Ekmeles, directed by Rachel Chavkin. This site-specific performance will be staged in the lobby of The Met Breuer on Tuesday, December 20 at 7:00pm.




Pictured above with Terra Mackintosh, Kim continues shooting Pitch Her Productions' web series KEEP ME POSTED.




Kim joins the awesome people above for a concert of STRIKING 12. Directed by Cara Reichel, the performance takes place at 8:00pm on December 16, 2016 at the Times Center.




And finishing out the year with some Chekhov, Kim joins the all-female cast of IVANOV, directed by Emily Ota. Workshop performance slated for February 2017.



NOVEMBER 2016




Kim begins shooting KEEP ME POSTED, a web series that offers a biting look at the impact of texting and social media on our closest relationships. Created by Hillary Nussbaum and produced by the unstoppable women at Pitch Her Productions, the series also stars Maya Deshmukh, Terra Mackintosh, and Ronald Kirk (pictured).




Over the course of a week, Kim shoots an INDUSTRIAL in the form of a dozen training modules for the Paris-based company CrossKnowledge.

Kim shoots a tense scene for MORAL INJURY, a psychological drama written and directed by Hal Martin, with actors Victor Sho and Nicholas Santasier.




On November 8, Kim performs with her musical sketch group POLITICAL SUBVERSITIES and many other friends at Littlefield in Brooklyn. We'll stream the election live! (Update: it was a rough night.)




What a thrill to premiere BASIC WITCH on Halloween night to a packed room! Check out the New York Magazine write-up here and the Brokelyn interview here!






OCTOBER 2016



Photos by Marcus Middleton

On Halloween night, along with co-creators Annie Tippe, Janna Emig, Claire Rothrock, Ryann Weir and Jessica Frey, Kim will release the comedy web series BASIC WITCH. More info here!




More in film: Kim shoots a fun scene with Preston Martin and Maxwell Eddy for Emily Tomson's short COLBY.

And in commericals: Kim shoots A SPOT for Madwell Agency, plus books an INDUSTRIAL for CrossKnowledge.

Finally, at the amazing Ars Nova, Kim participates in a table read of COWBOY BOB by Molly Beach Murphy and Jeanna Phillips, directed by Annie Tippe.



SEPTEMBER 2016




Kim performs in the Atlantic Theater Company reading of Lauren Yee's hilarious KING OF THE YEES, directed by Joshua Kahan Brody. Cast also includes Francis Jue, Jon Norman Schneider, Orville Mendoza and Tina Chilip.

On location in the night markets of Kowloon, Hong Kong, Kim shoots a SHORT FILM with filmmaker Edith Chong.



AUGUST 2016

Kim books and shoots a commercial for MICROSOFT, directed by Anderson Wright.

With writing partner Matt Gehring, Kim pens A SHORT COMEDY ABOUT STAGE MOMS, to be directed by Mike Spence this fall.

Kim travels to LA. She throws all her stuff in the trunk of her rental and asks her friend to back into spaces for her and eats ACAI BOWLS.




Back in New York, Kim takes part in the table read of THORP, a feature by Walker Hare.



JULY 2016

Kim books and shoots a commercial for TANGO, which you can see here!

At Rockwood Music Hall, Kim performs in a concert version of THE NINTH HOUR by Kate Douglas and Shayfer James.



Photo by Shayfer James

Kim takes the McKittrick Hotel's Manderley Bar stage with Kate Douglas and Molly McAdoo for FOLLIES.

Kim hosts the FRESH GROUND PEPPER SPICE EVENT as "Working Mom Spice," alongside Todd Briscoe, Kate Weber and nicHi douglas � girl power!



Forgotten Spice Girls.